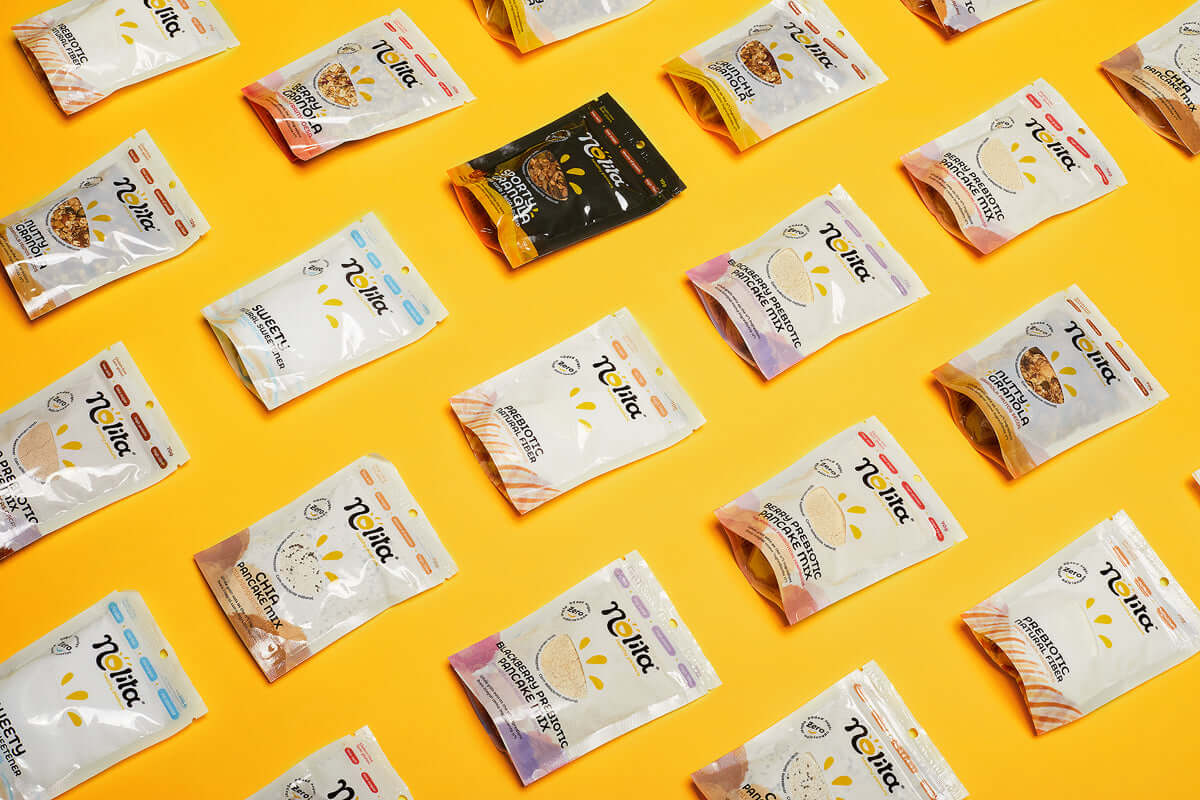 Single dose packaging
Say goodbye to bulk breakfast cereals in large containers shared by all your customers. Choose single dose packaging to garanty food safety and reduce waste.
No added sugar! True.
Indulge in guilt-free sweetness with Nolita. We have revolutionized the world of treats by using inulin instead of sugar in all our products. Experience the delightful flavors you love without compromising your health. Say goodbye to sugar spikes and empty calories, and say hello to a healthier alternative that doesn't compromise on taste. Join us on this journey towards healthier choices and experience the magic of inulin.
Explore our range of sugar-free delights and discover a world of flavor without compromise. Treat yourself to the sweeter side of life while nourishing your body with our inulin-based products. Your taste buds and your well-being will thank you. Nolita, where deliciousness meets wellness.
Certified organic & sustainable
The organic certification is a guarantee of a sustainable production with no harmful pesticides.
All our product are plant based and made in Portugal with minimum processing.
Upgrade your breakfast and attract more clients
Offer a 5 stars breakfast to your customers like Infante Sagres Hotel e H10 Duque de Loulé Hotel are already doing!
Nolita, exquisite products for demanding customers!
Discover the special prices for your business!